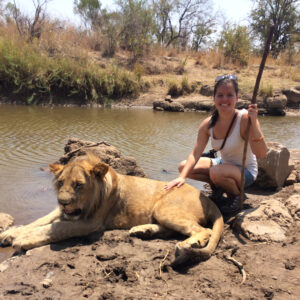 Not only a dreamer but a doer, with a drive for making the impossible possible, and a passion for creating all things VFX.
I'm extremely hard working and self-motivated, taking my job seriously while having fun along the way. I thrive in a team atmosphere where I can learn from, inspire, and mentor others, as well as use artistic and technical challenges to develop individually. The world of VFX is my playground for endless growth, passion, and creativity as the industry is ever-evolving.
Outside of work, life's for living! I love to be active and try to stay well-rounded, spending free time with friends and family, getting out of my comfort zone, meeting new people, and trying new things. Newest hobby: rock climbing! I consider myself half infectious life enthusiast, half introverted nerd.